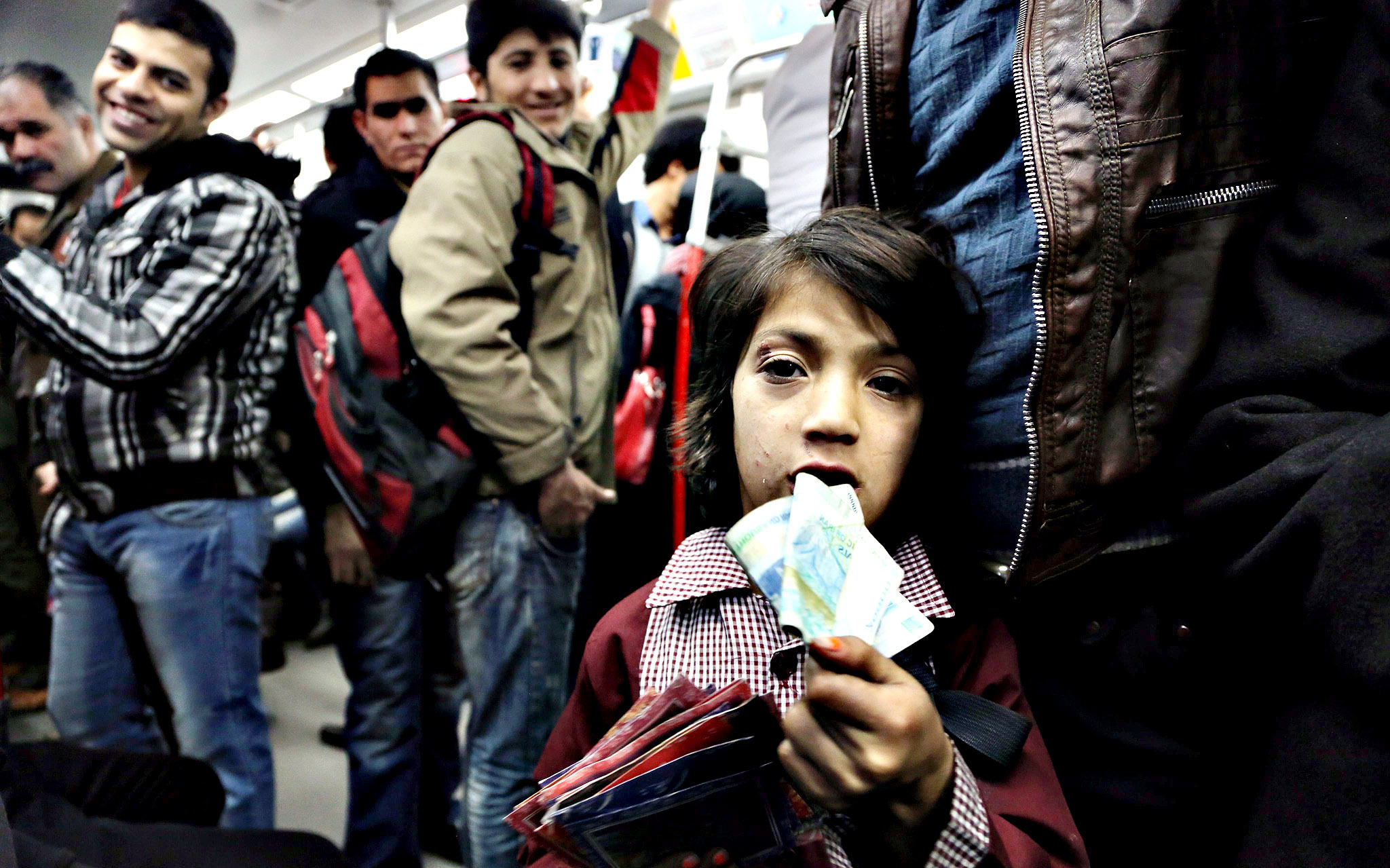 The policies of the regime in Iran over the years have no doubt led to a rise of poverty in the country.  As result of poverty, malnutrition is increasing and affecting the lives of children in different provinces and villages across Iran.  Children are seen suffering from various health problems due to this phenomenon.




Children suffering from malnutrition in the Sistan and Baluchistan province are experiencing thinness and shortage of height.  In the Central Zagros region, children are experiencing similar side-effects, however, the situation has worsened to the extent that malnourishment has turned into a norm, according to Salamat News website.
"Malnutrition in the Central Zagros area is completely forgotten, due to the fact that poverty has become part of everyday life amongst villagers," the news outlet stated.  Some pupils are suffering from memory loss and cannot remember their own names anymore.  And the body and body parts of children suffering from this phenomenon are smaller than what would be considered average for their age.
Other regions suffering from malnutrition include the Boyer-Ahmad province and villages near Tehran, including Zarafshan, Bagh-e Fayz, Mian Abad and Mousa Abad, and on the beltway near the city of Islamshahr.
It is said that one only needs to visit deprived villages across Iran to witness the depth of this catastrophe. Malnutrition has negatively impacted schoolchildren's learning abilities as teachers are said to complain of their students' poor eyesight, smelling and even hearing senses.
Millions across Iran are currently under the poverty line.  The fact that 30% of the population can no longer afford a loaf of bread as mentioned by Iran's deputy health minister Ali Akbar Sayari in Jahan-e Sanat website, shows just how poverty has dramatically deteriorated in the country.




Iran is a country enjoying the 2nd largest natural gas reserves and 4th largest crude oil reserves. However, this money is utilized for the regime's nuclear program, funding of terrorism and tools to suppress its citizens.  Recent revelations illuminate Iran's Revolutionary Guards are aiding allies and proxies such as the Bashar al-Assad regime in Syria and the Houthis in Yemen with billions of dollars per year.  Approximately $15-20 billion solely goes to the Assad regime annually.
With Iran's presidential election just around the corner, the people are suffering more than ever due to the regime's catastrophic policies.  The Iranian regime continues to plunder the nation's wealth, and it's the people and children that have to pay the price of the mullahs' calamitous decisions.