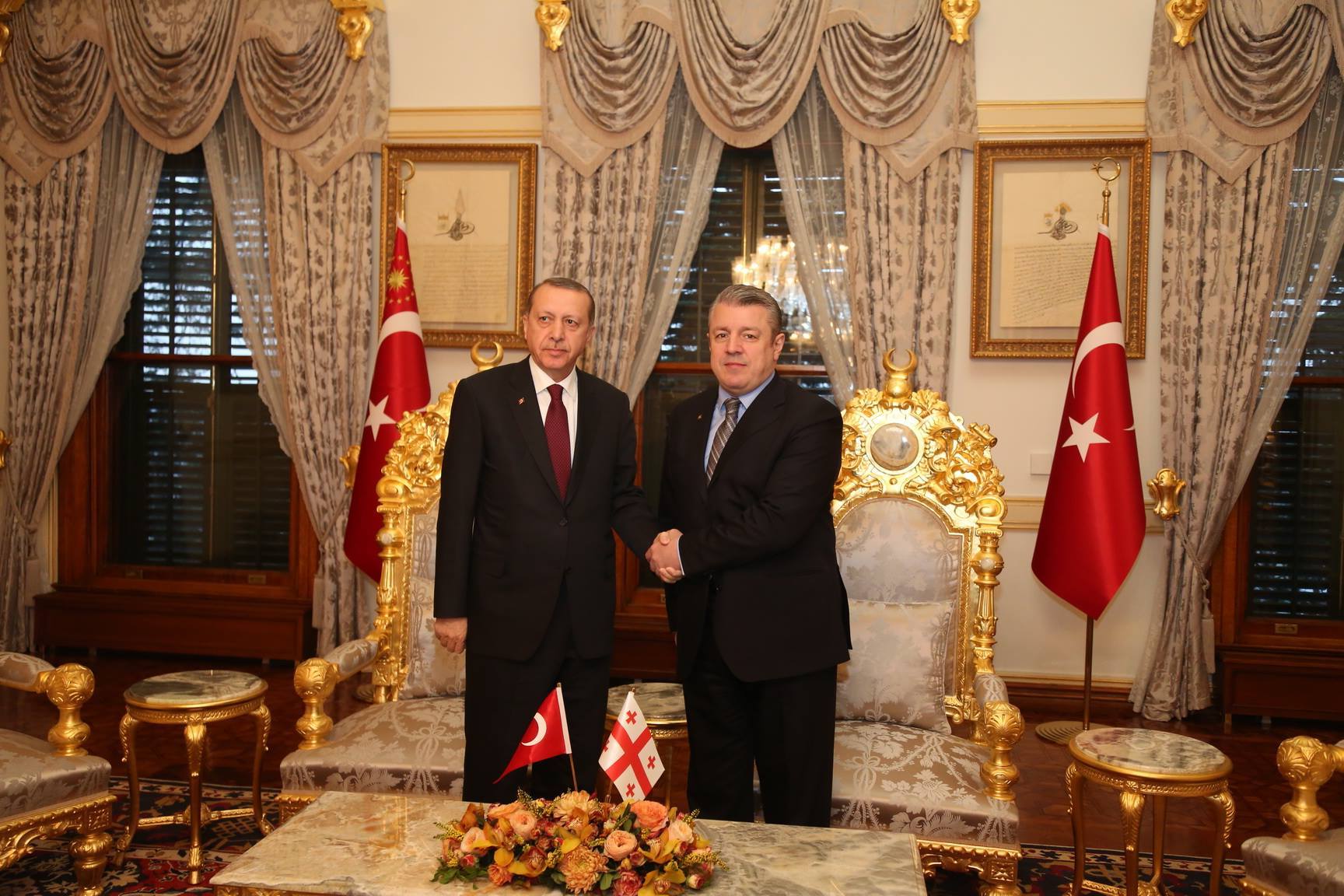 The failed coup attempt of July 2016 in Turkey is still having its echo around Turkey and all over the world. Fetullah Gülen, the nemesis of Turkish President Recep Tayyip Erdogan, is still being hunted by the Turkish police, being the responsible for the failed attempt, according to Turkish authorities.
The Turkish government led by President Erdogan classified the movement a "terrorist organisation" following the failed coup where more than 250 civilians were killed.
Followers of Gülen Movement are being prosecuted by the Turkish judiciary, too: in fact, as an advisor to Turkish Prime Minister Binali Yıldırım said to Politico Europe, "The ultimate target for the Turkish government is to bring persons with ties to the failed coup attempt and/or the Gülenist terrorist organization back home to face trial because the whole nation, especially the families of the 250 people killed and the thousands of casualties, expects the government to judge them".




Now, President Erdogan has put the fight against Gülen Movement on the international level. After arresting and jailing more than 55 000 Turkish citizens for having alleged connections with Gülen Movement, he has started publicly to pressure foreign governments into jailing expatriated Turkish nationals asking for asylum for the same reasons. President Erdogan's demands to those countries cover a wide range of issues:  from schools and universities, to charities, media outlets and businesses, all around the world and all linked to Gülen Movement. Accordingly, President Erdogan has started lately to instrumentalize international institutions as well to hunt down those linked to Fethullah Gülen's social network. One of the recent tools that the Turkish government applies is to make sure that those dissidents living abroad are detained and extradited back to Turkey through cooperation with Interpol.
As a matter of fact, two Turkish journalists, one being Swedish national and the other one holds German passport, were recently detained in Spain during their holiday upon the request by the Turkish government. This development, where two EU nationals were detained upon a request by Turkey through Interpol, was solved once German Foreign Minister Steinmeier involved. Following the incident, German Chancellor Angela Merkel criticized Turkey's misuse of Interpol to arrest critics of President Erdogan and she called this action a clear abuse of the international police agency.
Among those countries that President Erdogan is putting pressure, there is Georgia, a country that is interested in joining European family of democratic nations. In effect, Georgia has made incredible strides toward a number of criteria stipulated by the European Union's acqui communautaire for a liberal democracy and rule of law: it has signed with the European Union an Association Agreement and a Comprehensive Free Trade Agreement, thus boosting its bid for a European future. However, the recent risky tango with Turkey's Erdogan might soon diverge it from its European path. The pressure President Erdogan is putting on Georgian authorities, and the recent growing strange ties between the Prime Minister of Georgia Giorgi Kvirikashvili and Erdogan, is very concerning for many European friends of Georgia, who would like to see it in the nearest future as a fully integrated member of the EU and as well as a part of trans-Atlantic institutions.




In Georgia's case, President Erdogan has already obtained the jailing of Mustafa Emre Çabuk, the director of the Demirel College in Tbilisi, linked with Gülen's network. He has been detained and jailed upon the request by the Turkish government, facing soon extradition to Turkey as, according to the Turkish authorities, he is linked with FETO (Fethullah Gülen Terrorist Organisation) – a term that President Erdogan coined. In fact, Mr. Çabuk's wife has already declared that the arrest of her husband was too suspicious, as it shortly happened after the visit of Turkish Prime Minister Binali Yıldırım in Georgia.
Rebecca Harms, a member of the European Parliament, visited Mr. Çabuk, his family, his lawyers and Demirel College in Tbilisi, where Mr. Çabuk previously worked. Mrs. Harms has already pointed out during the Plenary of the European Parliament that those schools linked to Fethullah Gülen are not illegal, and their teaching should be free of any pressure or disturbance.
Local Non-Governmental Organisations, such as Transparency International Georgia, Amnesty International and Human Rights Education and Monitoring Center, have urged the Georgian government not to handing over Mr. Çabuk to Turkey, as he would face serious threat to his life. Yet, Georgian laws prohibit extradition if there is reasonable suspicion of "prosecution or punishment on the grounds of race, nationality, ethnic origin, religious or political views or similar grounds."




However, this is not the only institution linked to Fethullah Gülen that has faced pressure and criminal charges in Georgia: another school, Şahin lyceum in Batumi, had its license revoked by Georgia's Ministry of Education, after the Turkish Consul in Batumi claimed that the school 'raises terrorists'. In a smiliar fashin in Malaysia in October 2017, Kamuran Tıbık reported that her husband was missing in Kuala Lumpur with no trace. Tamer Tıbık, a Turkish national with links to Gülen Movement, failed to return home from a language course and did not answer calls. Two days later, Turkish government released a statement in which they affirmed that Malaysia had handed over a suspected Turkish terrorist: it was Mr. Tıbık who served for long years as a representative of Malaysian-Turkish Business Association.
The recent rapprochement between Turkey's president Erdogan and Georgian Prime Minister is posing a serious threat to the European path of Georgia. Now it is time for the Georgian government to decide over its future. Where does the future of Georgia rely? With the current form of ties with Turkey's Erdogan, Georgia is either to take back the course of European integration as a result of deepening liaison with an authoritarian leader posing many challenges to Europe, or face the possible consequences of its choice and thus abandon the prospect of long-awaited integration to European-, and trans-Atlantic institutions.