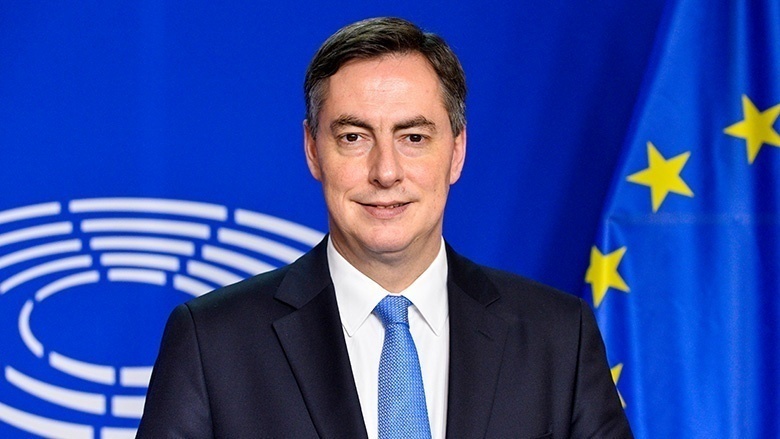 Western Balkans has never been a simple place. Although, there is a continues determination by the European Union to see the countries in the Western Balkans as part of the European Union in the near future, yet nowadays, this region is especially turbulent with many challenges including the waves of Russian propaganda and the growing religious extremism. What is more concerning is that EU-Turkey relations are facing tremendous challenges, particularly since the attempted coup of July 2016 as President Erdogan tightens his grip on fundamental rights and freedoms.
In an interview with Vocal Europe, MEP David McAllister, Chair of the European Parliament's Foreign Affairs Committee, expresses his take on some of the critical challenges in Western Balkans and Turkey.
Vocal Europe: The European Parliament is stepping up to be one of the major actors in international politics, giving the variety of issues it deals with. As the chair of the Foreign Affairs Committee, how do you think that the European Parliament's tool box for promotion of EU values within its immediate neighborhood can be advanced further?
David McAllister: The European Parliament has a number of foreign policy tools to set incentives for reforms and democratisation in our immediate neighborhood. But there is certainly room to further enhance the use of these instruments in specific situations. For example, the European Parliament can withhold consent to international agreements, make sure external financing instruments remain efficient and fit for purpose, hold the Commission/EEAS to account, strengthen parliamentary diplomacy both in bilateral and multilateral fora and support democracy through election observations, mediation missions or programmes for young leaders. In terms of enlargement, the European Parliament's most significant role is to give its assent to the final Treaty of Accession.
Vocal Europe: Milorad Dodik, the leader of Bosnia's Serbs stated that they were moving towards the "highest possible" level of independence, which he said was a legitimate political goal in a country deeply divided since 1990s. In that respect, do you think that an EU negotiating framework with Bosnia would hinder potential conflicts based ethnic nationalism?
David McAllister: Reconciliation and good neighborly relations are key requirements for the Western Balkan countries in their preparations to join the EU. Any form of nationalism that jeopardizes reconciliation and fuels ethnic tensions in the region is an obstacle to EU accession. In so far, a credible EU membership perspective (as symbolized by an EU negotiating framework with Bosnia and Herzegovina) might induce leaders with EU aspirations to refrain from nationalist rhetoric. This is what we have often witnessed in the past.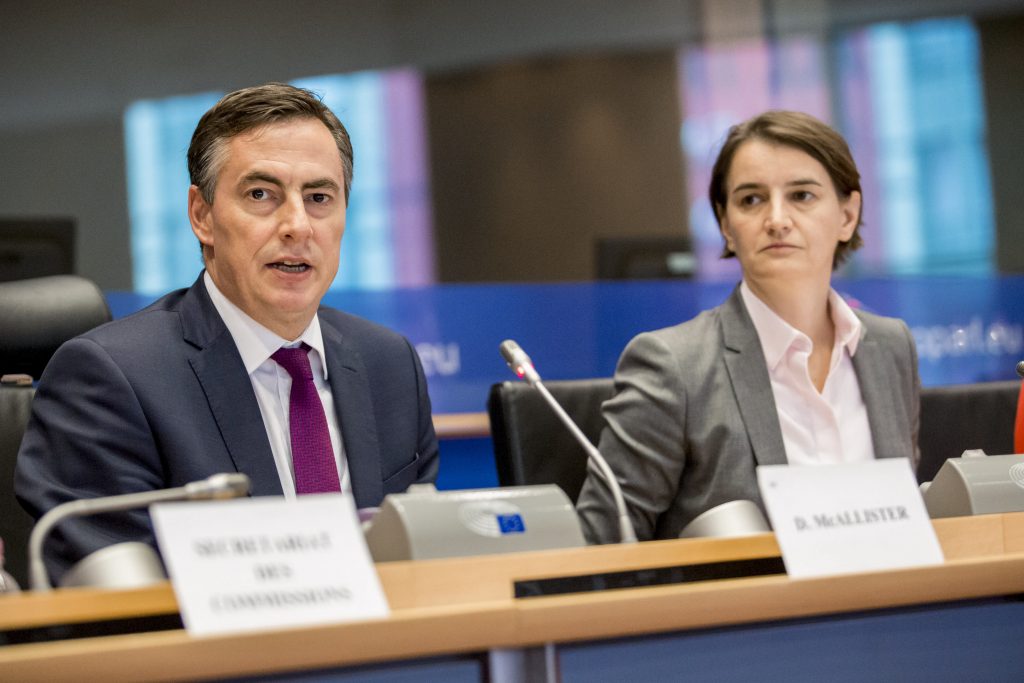 Vocal Europe: Referring to the motion for a resolution on the 2016 report by the EP, there are many issues related to Serbia's EU path that the EP pays closer attention, such as the frequent use of urgent procedures in adopting legislation, the state of media freedom, the political influence on the judiciary, and etc. However, for many stakeholders the elephant in the room is the relations between Serbia and Russia. Do you share these concerns? In that regard, what would you expect from Serbia to assure the EU for its full commitments to become an EU member states?
David McAllister: Serbia needs to meet the benchmarks the EU has set in all 35 chapters before the negotiations can be concluded. Nonetheless, chapters 23, 24, and 35 must be given priority according to the negotiating framework. Chapter 23, "Judiciary and Fundamental Rights", and Chapter 24, "Justice, freedom and security" are linked to the values on which the EU is founded. They have to be tackled early in the negotiations to allow maximum time to establish the necessary legislation, institutions and solid track records of implementation.
Chapter 35 foresees a normalisation of relations between Serbia and Kosovo. This is a key prerequisite for future membership. Pursuant to negotiation chapter 31, Serbia has to progressively align its foreign and security policy to that of the EU. The European Union consists of 28 Member States. Some of them have closer relations to Russia than others, which does not pose a problem. However, Russia has unilaterally changed the borders of neighbouring Ukraine. This is contrary to the fundamental principles on which the European Union is built upon.
Vocal Europe: Antonio Tajani, the President of the European Parliament, underlines on many occasions that Western Balkans is a priority for his mandate. It is also widely reported that there is a growing presence of Salafists and Hezbollah in various countries in Western Balkans, which are reportedly supported by countries like Iran, Saudi Arabia and Turkey. How do you consider engaging with moderate Muslims while countering extremism in Western Balkans?
David McAllister: Some of the Western Balkan countries have large Muslim populations. In Bosnia and Herzegovina, for instance, Muslims account for about half of the total population. Most Muslims in the Western Balkans practice a moderate and secular version of Islam, inherited from the times of the Ottoman Empire.
However, there is indeed a danger of Islamic radicalization in the region due to the growing influence of foreign actors. While no terrorist attacks have so far originated from the Western Balkans, an estimated number of 900 young people, mainly from Bosnia Herzegovina and Kosovo, have joined the so-called Islamic State in Syria and Iraq. This is extremely worrying. Economic difficulties and a political system shaped by weak state institutions and high levels of corruption contribute to sentiments of despair and exclusion among young people and make them prone to extremist ideas. Hence, in order to counter the threat posed by growing radicalization in the Western Balkans, we must address both radical ideologies as well as the institutional weaknesses that help them flourish. 
Vocal Europe: Since Gezi Park protests, democracy and rule of law in Turkey has been continuously deteriorating. Despite EU's 'engage-and-leverage' policy with Ankara, Turkey has reportedly fallen behind the Copenhagen Criteria. That being said the European Court of Human Rights, the only European institution that could have direct and immediate impact on rule of law in Turkey, rejected over 20 000 cases of human rights violations from Turkey where even the rulings of constitutional court are not applied. Do you think that there is political factor behind ECHR's inaction? Does your political group have a position on this critical matter?
David McAllister: Recent developments in Turkey including purges of the judiciary, the controversial constitutional reform and serious human rights violations indicate indeed that the country is turning its back on the rule of law, democracy and our European values. I am following these developments with deep concern. The European Parliament has repeatedly called for the suspension of accession talks following Turkey's democratic backsliding. Given the findings of the Venice Commission which specified that the constitutional changes in Turkey are incompatible with the Copenhagen criteria, I believe we should opt for a different form of partnership that provides for cooperation in key areas of joint interest instead of EU accession talks.
Regarding the role of the European Court of Human Rights (ECHR), I would like to underline that after declaring the state of emergency, Turkey had suspended part of its human rights obligations under article 15 of the European Convention of Human Rights. This has limited the ECHR's jurisdiction to violations of the right to life and cases of torture or inhuman or degrading punishment in Turkey. The European Court of Human Rights is independent and as such bound by laws and not political decisions. It is obliged to respect the terms of the convention for states in emergency situations, but can consider whether Turkey acts in a balanced way. In fact, the court has put several cases on freedom of expression on its agenda without waiting for the end of the state of emergency in Turkey and is expected to deliver a judgment on these cases this year.