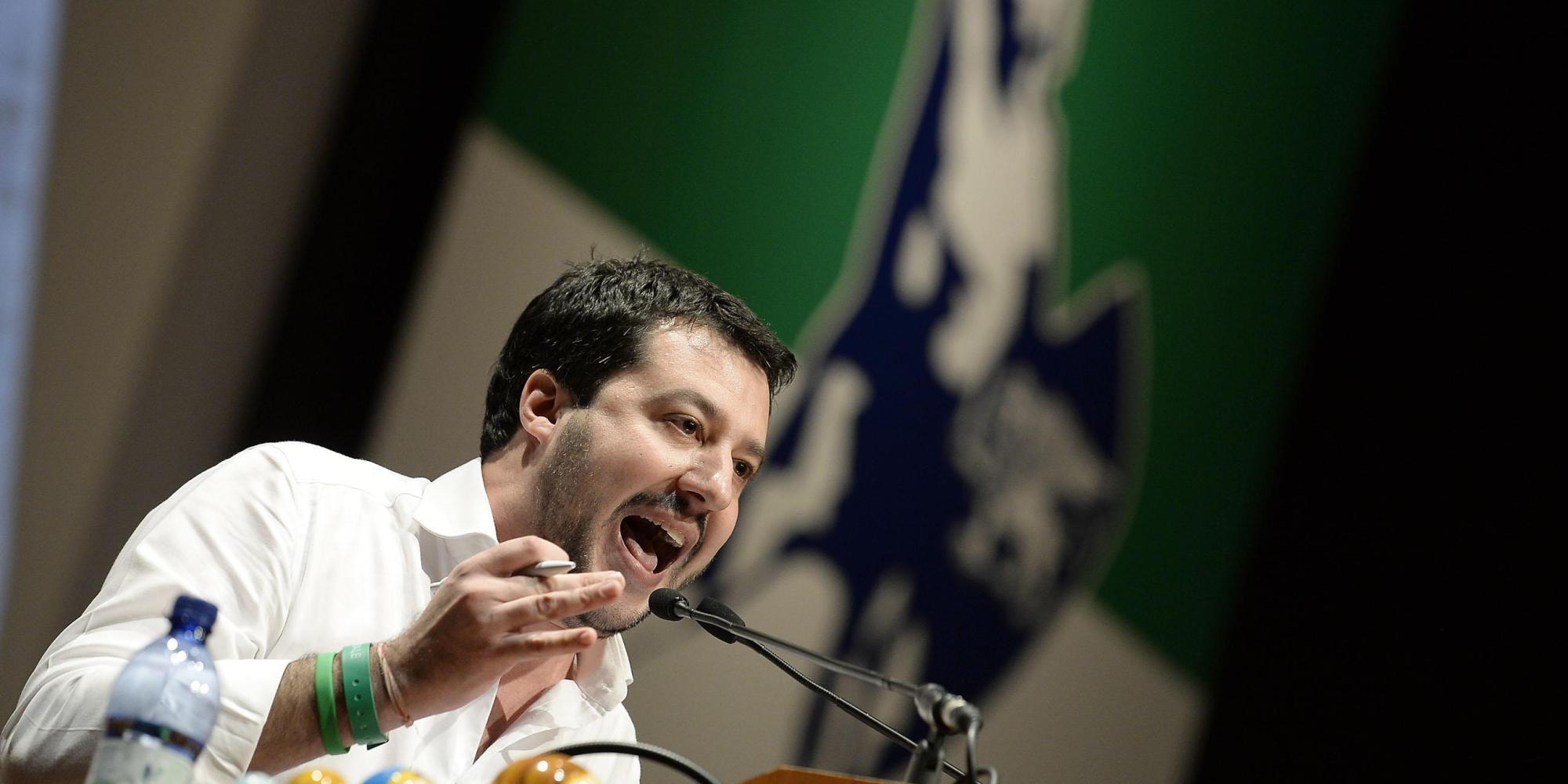 [authorbox authorid="92″ title="The Author"]
---
"What will all the do-gooders who want to fill Italy with immigrants say now?"
wwrote Italian Interior Minister Matteo Salvini referring to the arrest of Domenico Lucano, known by his migrant friendly integration policies at the sparsely populated Calabrian town Riace.
The Riace model since its very first introduction in 1998 has attracted a great deal of attention particularly with the 2015 migrant crisis. Successful integration policies introduced under Lucano have been cited as an example for its counterparts in Europe.
Lucano has been appreciated for his migrant friendly integration program making him an unusual figure at the international stage. It is to say the program has been believed to kill two birds with one stone. Increased immigration with the 2015 migrant crisis and regional depopulation in rural Italy seemed to come to a solution by the introduction of the Raice model.
Empty houses left by former Italian residents for better economic opportunities elsewhere and an on-the-job training for new comers have been given to refugees and migrants.  It has promised a win-win situation both for the nearly abounded Calabrian town, Riace and immigrants seeking for a place to settle.
Since the introduction of the program, new employment opportunities have been created both among incomers and locals reviving the poor town's economy. Today Riace is repopulated and home to a population of around 2,000 residents with 500 immigrants from more than 20 countries.
Today Domenico Lucano, who has been served as the major of the Riace since 2004 and the founder of the Riace model, is under arrest on the grounds of suspected aid to illegal immigration. Prosecutors revealed Lucano was charged with arrangement of "marriages of convenience" to bypass immigration regulations. According to the prosecutors:
"it brought to light the unscrupulousness of Mr Lucano, despite his institutional role, in organising 'weddings of convenience' between Riace citizens and foreign women, with the ultimate aim to facilitate the latter's stay in Italy." Luigi D'Alessio, the prosecutor of the18-month-old investigation stated the so-called investigation indeed is beyond the charge of organizing marriages of convenience.
—
Curiously enough Lucano was previously under investigation in November regarding the abuse of public funds to house refugees and asylum-seekers. The accusation was rejected by the investigating judge. However, major Lucano came to the fore once again. This time judges agreed with the prosecutors on the evidences sufficient to put the major under house arrest.
While Major Lucano has not made any statement regarding to the charges against him, the arrest warrant seems to be welcomed by Interior Minister Matteo Salvini.
Indeed, Salvini had made his distaste of the Riace model explicit prior to the arrest of major Lucano in his response to the Italian author Roberto Saviano, author of the mafia exposé Gomorra and a harsh critic of Italy's new government.
In late August, "I have been, and I will go back to [the Calabria region] to visit all those mayors who work for Italian people, and not for the immigration business," responded Matteo Salvini to Savino's call for him to visit Riace.
The 18 months-old investigation, codenamed "Xenia" and eventual warrant arrest of Lucano has now turned out to be a highly controversial case.
Cécile Kyenge, former integration minister from the Partito Democratico has opposed the arrest warrant. "So what's #MimmoLucano done wrong? Solidarity and humanity, perhaps?" former minister tweeted.
Despite the Deputy Minister Luigi Di Maio's rejection of any kind of political speculations and the role of government in the investigation process doubts remain.
A major Italian union of metalworkers, Fiom stated "… (Lucano's) model of integration for migrants has been long under attack, and today his arrest is on the grounds of the paradoxical accusation of favouring illegal immigration" standing by Lucano.
Indeed, the arrest of Major Lucano is pointing out a bigger picture. In 2016 Lucano was listed as one of the world's 50 greatest leaders by Fortune Magazine.
In his interview for Italian daily Corriere della Sera in 2015 Lucano proudly stated "'We shared a dream of a town based on the values of our native culture. A culture of hospitality, of openness'. It seems that the dream project once cited as a promising model for both Italy and Europe has been overshadowed by the following investigations and the eventual arrest of major Lucano.
It is worthy to discuss whether the broad investigation is an extension of Interior Minister Salvini and of his party's tough stance on crime, illegal immigration rather than a singular case. The arrest sends a message that times has changed for the so far hailed Riace model. In case the investigation is interpreted as an act of warning for pro-immigrant policies by regional authorities it seems possible similar cases might rise both in Italy and Europe.