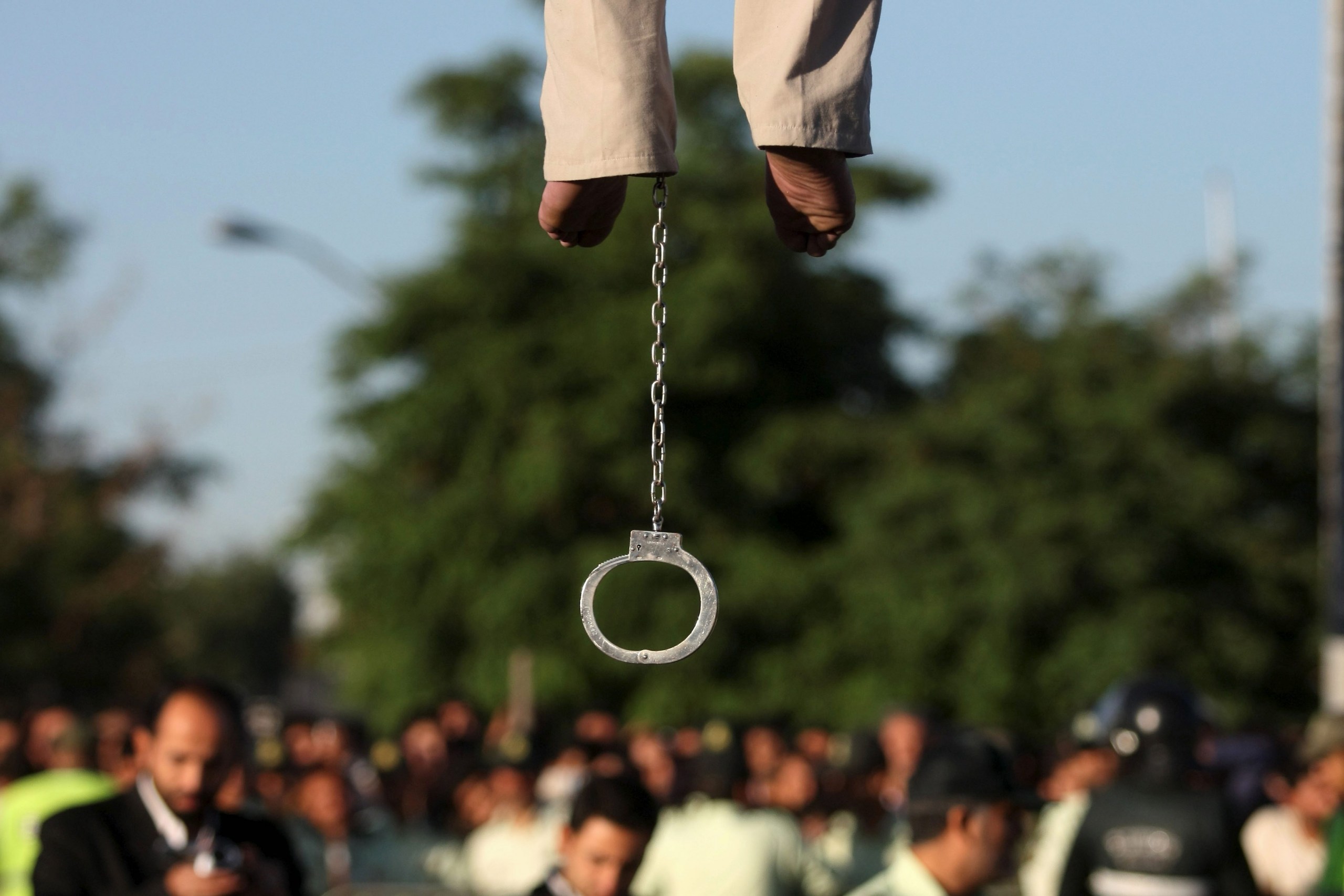 SOfar during President Hassan Rouhani's tenure (between August 2013 and September 2017), reports indicate 3,111 inmates have been executed in Iran.  This figure could be higher as the country is known for carrying out executions in secret.




Among those executed include 81 women and 24 people arrested under the age of 18. The most recent case of Iran carrying out a juvenile execution was in August 2017; Alireza Tajiki, 15-years-old at the time of his arrest, was hanged in the city of Shiraz.  Tajiki's execution was strongly condemned by the United Nations Special Rapporteur on Iran and human rights organizations such as Amnesty International.
Iranian political analyst Shahriar Kia, whose articles can be reached on various credible international media and works closely with the Iranian opposition, the National Council of Resistance of Iran (NCRI), said human rights have "deeply deteriorated" under Rouhani's rule.
Simultaneous with an increase in executions, "Many human rights activists, reporters, college students, and workers have been arrested by security forces, parallel to prisoners being placed under torture," Kia explained.
As seen especially in recent months, brutal forms of punishment such as hand amputations, denial of medical treatment, flogging and beatings continue.
Mohammad Jarahi, a political prisoner and labor activist imprisoned for the past five years, died on October 5th due to the regime's prevention of adequate medical treatment.
There remains a large number of political and ordinary prisoners in dire need of medical treatment.
On September 21, 2017, the Iranian regime amputated the hands of three inmates.
Leila Bayat, an Iranian woman accused of drinking alcohol was lashed 80 times in September 2017.
Video footage recently emerged from Iran showing a number of prisoners being beaten in Ahwaz. Another video shows the injuries of a young peddler in Javanroud after he was beaten by municipality agents.
The aforementioned are only a few examples out of many rights violations that have occurred in the recent months of Rouhani's tenure, highlighting the abysmal state of human rights in the country.
Back in April 2014, Rouhani justified executions by describing them as "God's commandment."




Despite repeated calls from international organizations demanding the Iranian regime to halt executions and torture, authorities continue to defy the norms, and furthermore even attempt to defend their actions. But why?
"This regime in its entirety has pillars founded on domestic crackdown and exporting terrorism abroad," Kia said.
Therefore, if the regime were to end its crackdown on society, anti-government protests would erupt across the country.  "The Iranian people will pour into the streets if the mullahs halt their repression and executions for even a few days," Kia added.
In his recent speech US President Donald Trump called the Iranian people the "longest suffering victims of the regime," and added, "The IRGC is the Iranian supreme leader's corrupt personal terror force and militia."
NCRI President Maryam Rajavi welcomed the new US policy announced by the US President on Friday, to "condemn the Islamic Revolutionary Guard Corps' (IRGC) gross violations of human rights" in Iran and "to deny the Iranian regime and especially the IRGC funding for their malign activities."




Recent years and months show a rise in the number of demonstrations in various cities across Iran, especially by laborers demanding their unpaid wages.
With domestic crackdown utilized as a method to repress society and Iran adamant about changing its ways to improve human rights, what should be done?  When asked what the international community could do to help, Kia mentioned five points which are also advocated by Rajavi:
1) The appeasement policy vis-à-vis Iran, continued by the West, and especially previous US governments, must come to an end and be replaced with a firm policy.
2) Any political or economic relations with Tehran must hinge on ending the domestic crackdown, especially executions, and releasing all political prisoners.
3) Based on a new NCRI report, "The clerical regime has expanded its warmongering and criminal interventions in Syria and is seeking to reach the east coast of the Mediterranean by capturing Iraqi-Syria ground passage."




Based on US President Donald Trump's new strategy vis-à-vis Iran and an executive order, the Treasury Department has now blacklisted the IRGC as a terrorist organization and issued comprehensive sanctions against this entity. The IRGC must now be expelled from across the region, especially from Syria, Iraq, and Yemen.
4) Launching an international independent inquiry into the 1988 massacre of over 30,000 political prisoners carried out by officials of this regime and Rouhani's current cabinet. All perpetrators of the 1988 massacre must face justice and held accountable.
5) The Iranian people demand change. This is the sole real and lasting solution to bring an end to crises caused by the Iranian regime. Therefore, the West and United States must stand alongside the Iranian people and democratic opposition, and support their legitimate resistance aimed at establishing freedom and democracy.
With a president believing executions are a divine rule coming from God and a regime refusing to change its repressive nature, no improvement in Iran's human rights situation should be expected until resolute and firm action is taken.